7 min read
Chemical recycling: Towards a circular economy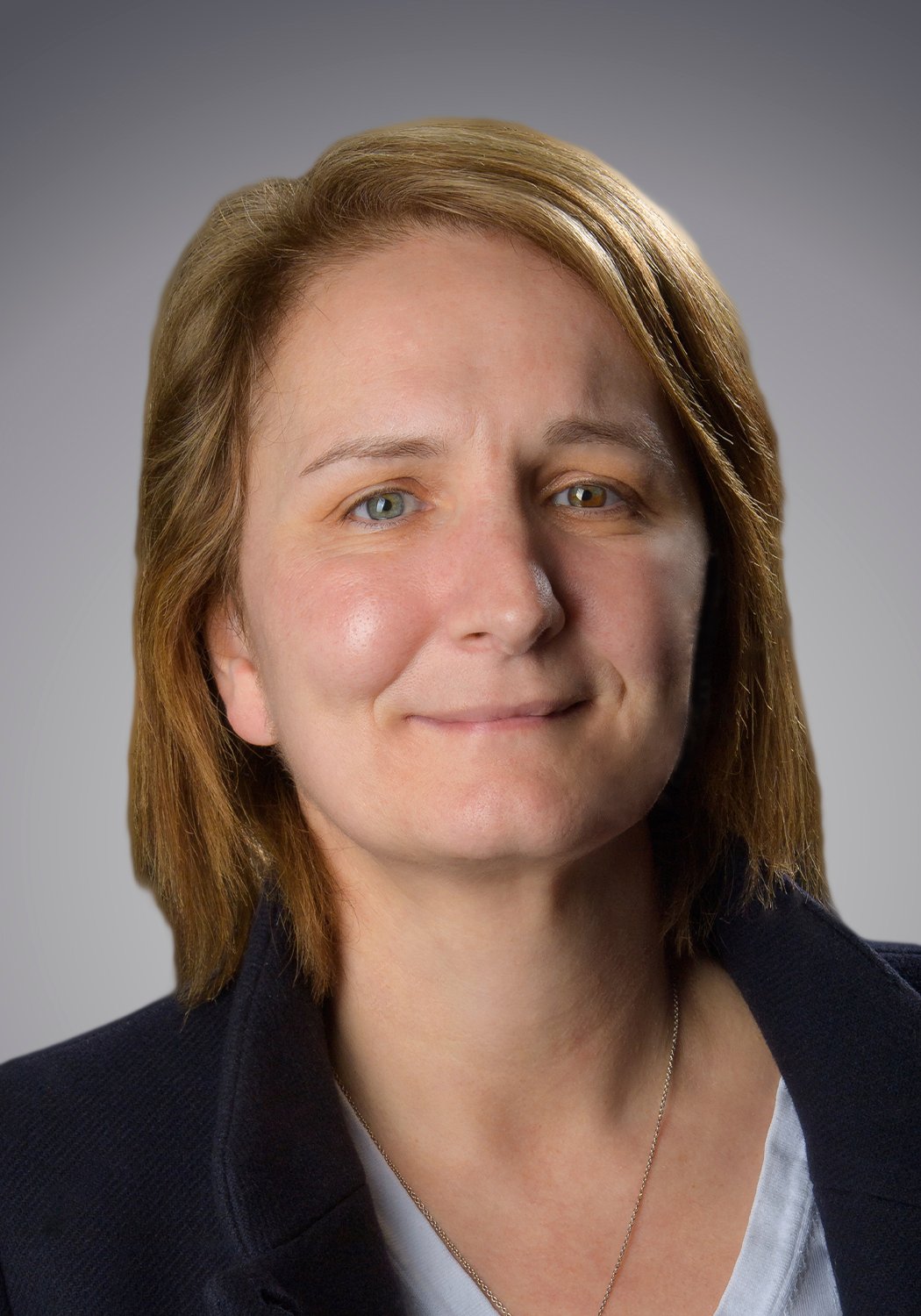 Jane Denny : Jun 10, 2022 10:19:06 AM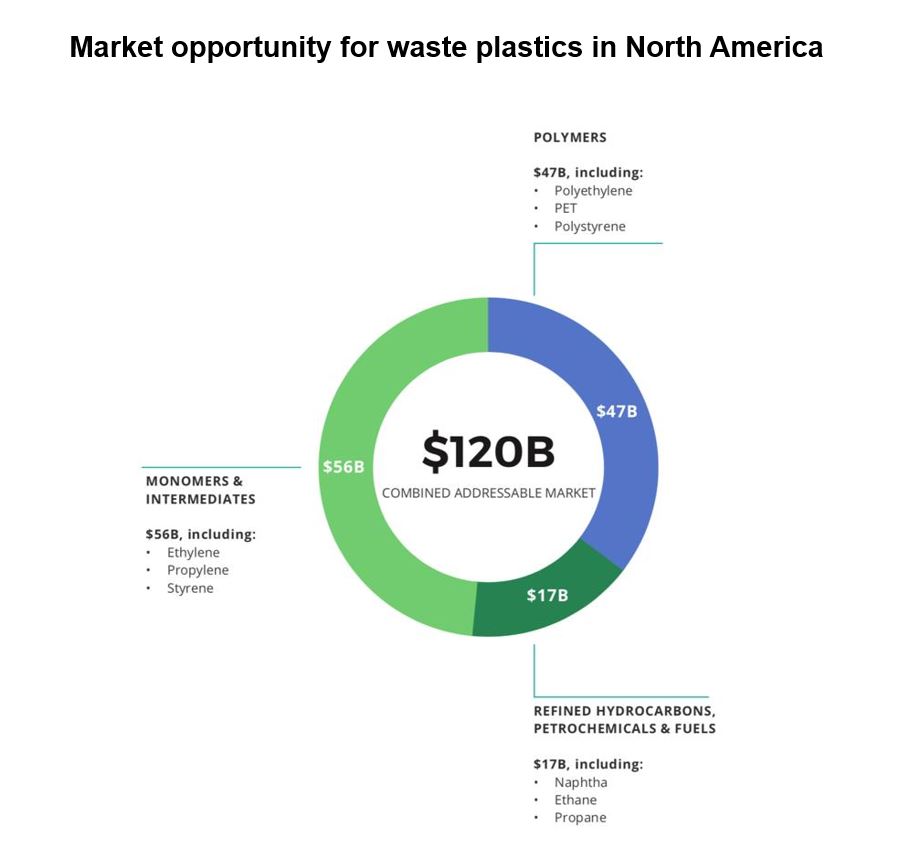 Worldwide, there are many endeavours to recover and recycle plastics materials. The first phase of such recycling has involved thermoplastic polymers using relatively simple cleaning, melting and reprocessing processes – PET bottles being the main example.
This approach, called material recycling (MR), has as its main problem the collection of sufficient waste of good quality, which is simplified if post industrial waste recovery (PIR) is available.
The alternative, using post consumer waste recovery (PCR), suffers from challenges in terms of separation of different polymers, and the costs of cleaning. To avoid such challenges, attention has been directed to chemical recycling, using processes which convert the waste polymers back into the starting materials from which they were made, or similar.
For a few polymers conversion back to the monomer is possible, the main example being depolymerisation of polyamide 6 back to caprolactam, a relatively easy process.
However, for most polymers the only possible approach is to break down the polymer chain through pyrolysis, a severe process which releases either monomers, such as ethylene, or light hydrocarbons such as naphtha, which can then go through conventional steps to remake the polymers.
This article looks at pyrolysis as a route for chemical recycling. It may be something of a blunderbuss approach, but it enables the processes and costs of selection and cleaning of post consumer waste to be drastically reduced.
To breakdown by fire: pyrolysis
Pyrolysis projects of the past were used mainly for plastics to fuel energy recovery. To realise a more sustainable future, technology and chemicals companies are increasingly collaborating on materials recovery loop technology.
In one scenario, this means the integration of the hydrocarbon output product from pyrolysed plastic waste into new chemicals production processes as a feedstock. A potential benefit of the approach is that it can yield higher margins compared to fuel. Industry sources indicate that roughly a short ton of non-recyclable plastic waste yields around 4.2 bbls (668 litres) of pyrolysis oil.
Energy costs represent the largest percentage of production costs for pyrolysis recycling, but new and modified processes are making it more economical as market opportunity grows.
Overall, the relevant addressable market in North America – including polymers, monomers, intermediates and other chemicals totals $120 billion annually, according to a Closed Loop Partners report.
And that demand could, in part,
be met
by recovering waste plastics.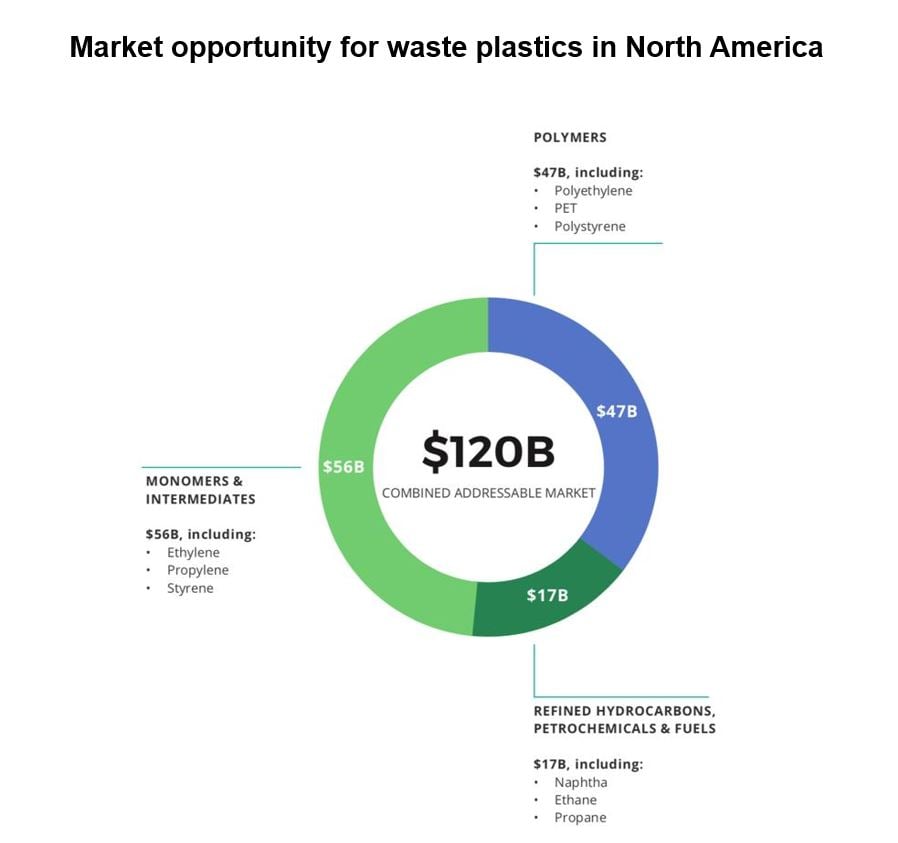 Source: Closed Loop Partners
In the infographic (above), the $120 billion 'addressable market' is divided into three sectors that could be supplied, in part, by recovered plastics, through either material recycling, feedstock regeneration, or monomer production from waste plastics. The blue indicates material recycling, dark green indicates chemical recycling to feedstocks, light green indicates recycling to monomers.
Building block bonanza
Many technology providers are able to transform plastics into useful building blocks, creating co-products beyond raw materials for plastics. Back in 2020 Agilyx was nurturing a pipeline of around 30 projects – two thirds in early stages. The company was delving processes for recycling monomers and producing naphtha from recycled plastics.
One of those partnerships was with Lucite International – now renamed Mitsubishi Chemical Methacrylates to reflect its relationship with parent brand Mitsubishi. In May 2022, Mitsubishi Chemical Methacrylates announced the successful definition of a chemical infrastructure for recycling polymethyl methacrylate (PMMA) products using Agilyx's depolymerisation technology.
---
'...chemical infrastructure for recycling provides options for more sustainable products [which is] in line with industry targets...'

Rachel Uctas

Senior Consultant, Tecnon OrbiChem Acrylic Acid & Acrylates
---
Tecnon OrbiChem's senior consultant for acrylic acid & acrylates Rachel Uctas praises the positive result. 'This is an important step in reducing wastage and moving to a point where customers will have the option to choose a more sustainable product in line with industry targets,' she says.
The partnership's aim was to commercialise the new technology by 2023. And, it was agreed that Mitsubishi Chemical Methacrylates would work with its MMA and PMMA customers – as well as manufacturers, distributors, fabricators and recyclers – to develop a robust value chain.
More recently, Virgin and Agilyx joined forces with the aim of producing a low carbon sustainable aviation fuel from plastic waste.
Hydrocarbon oil from waste plastic
INEOS plans to start up its new pyrolysis-based chemical recycling plant close to one of its European cracker sites next year. Using UK-based Plastic Energy's patented Thermal Anaerobic Conversion (TAC) process, it will convert waste mixed plastics to hydrocarbon oil called TACOIL. The oil can be used to produce ethylene and propylene, key building blocks for plastics, which - like most chemical companies – INEOS currently makes with gas and oil and then converts those into polyolefins
Plastic Energy treats contaminated, mixed and multi-layered plastic waste composed mainly of low density polyethylene, high density polyethylene, polypropylene (PP), as well as some polystyrene (PS). It was intended that the facility would consume around 30 ktpa of mixed waste plastics following pre-treatment to remove contaminants and humidity, and to remove plastics other than polyethylene, PP and PS.
The TAC process first uses pyrolysis before collecting the hydrocarbons, distilling and purifying the fractions and upgrading them, depending on application. The process reportedly has a yield of 85% on average. INEOS has already completed initial trials with TACOIL at its Cologne, Germany cracker.
Plastic waste X 1 ton = 850 litres of oil
Plastic Energy claims to yield 850 litres of TACOIL for every metric ton of plastic waste processed. The company gained its experience using contaminated plastic waste from municipal recovery facilities and recycling factories at industrial recycling plants in Seville and Almeria, Spain. A third facility with a plastics waste processing capacity of 20-25 tpd was planned for Tenerife. The site's estimated 20,000 litres per year output was earmarked for domestic consumption by a petrochemical plant as a cracker feedstock.
2022 forward
In January 2022, Plastic Energy announced plans to build a second recycling plant in Seville with capacity to process and convert 33,000 tonnes of post-consumer end-of-life plastic waste yearly.
Due to be operational in early 2025, the resulting TACOIL is earmarked for use by TotalEnergies' European-based production units for the manufacture of polymers. According to a Plastic Energy press release, experimentation using TotalEnergies' petrochemical platform in Antwerp confirmed polymer made from TACOIL demonstrates identical properties to virgin polymer.
The recycled polymers will be used in food-grade applications including flexible and rigid food packaging containers. The news builds on TACOIL's increasing popularity in the years since global energy company Repsol began buying Plastic Energy's TACOIL in 2015.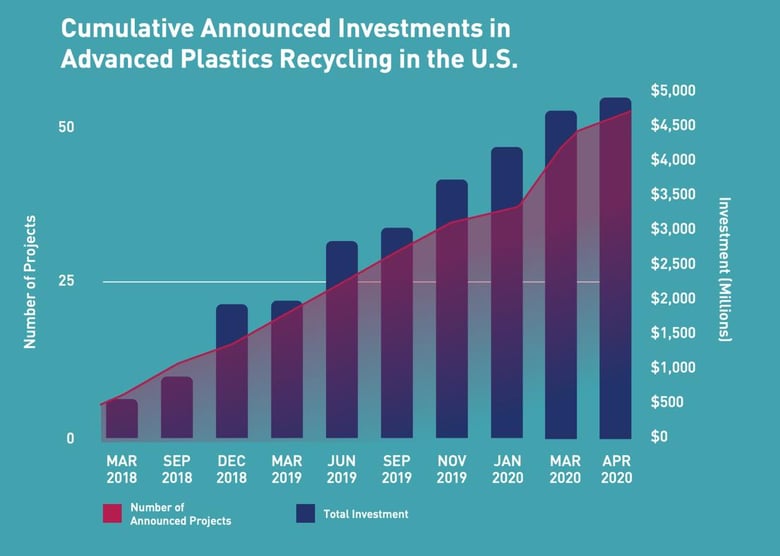 Source: Closed Loop Partners
Past announced partnerships with Plastic Energy also include UK-based plastic recycler Viridor and petrochemical firms Petronas Chemicals Group and SABIC. Plastic Energy plans to have 20 chemical recycling plants by 2025 – 10 in Asia and North America and 10 in Europe, each with a capacity ranging between 20 ktpa and 30 ktpa.
Its first-large-scale chemical recycling plant in the Netherlands in collaboration with SABIC is expected to be operational this year. The 10 planned plants will cost around €30 million each to construct and will have similar characteristics and operations to the existing units. As of November 2021, the firm had secured funding of €145m towards the goal.
South east Asian opportunity
In 2019, Plastic Energy formed an agreement with the province of West Java, Indonesia, to build five chemical recycling plants.
The Indonesian government is looking to address its plastic waste issue as a priority with an ambitious commitment to reduce marine plastic debris by 70% by 2025. Plastic Energy is exploring partnerships with a range of public and private sector organisations to address these challenges and to facilitate the construction of these plants.
Fortifying a recycling future
The importance of establishing tight partnerships across the value chain – from securing appropriate feedstocks, choosing the appropriate technology, accessing chemical infrastructure and building up customers – is key to success in the quickly evolving chemical recycling market.
Closed Loop Partners noted that there are already 60 technology providers for advanced recycling while more than 40 technology providers are operating commercial-scale plants in the US and Canada or have plans to do so in the next two years. Growing investments in advanced recycling technologies are expanding the types of plastics that can be reused as well as the range of outputs that can be produced.
Biobased aromatics
Biobased aromatics technology developers Anellotech and BioBTX are now offering the use of their catalytic pyrolysis technology to convert waste plastics into producing aromatics.
Also in 2020, BioBTX announced plans to build a commercial facility in the northern region of the Netherlands. the company intended the site to process around 20,000 tpa of domestically-sourced mixed plastic waste into benzene, toluene and xylenes (BTX).
The facility, which will use the company's Integrated Cascading Catalytic Pyrolysis (ICCP) process, is expected to be built in 2023.
Plastics to aromatics
Anellotech also completed a successful laboratory demonstration for its Plas-TCat waste plastic-to-aromatics processing technology by producing paraxylene from Lay's BBQ potato chip bag. The conversion demonstrates high yields of benzene, toluene and olefins.
Plas-TCat can reportedly be adjusted to two different production modes: Hi-Olefins, which emphasises the production of olefins such as ethylene and propylene, or Hi-BTX, which will produce mostly aromatics like BTX and paraxylene – the key component needed for PET.
In March 2022, US-based circular chemicals producer Encina Development Group secured equity investment of $55 million. The company's technology is a pyrolysis-based catalytic reforming process for producing BTX and renewable fuel using waste plastics that do not need to be sorted, cleaned and baled. The latest funding round builds on the $20 million secured via earlier equity financing and will be used to commercialise the company's plastic waste-to-aromatics recycling business.
Encina's current projects include facilities in the US, Asia and South America. Each facility is expected to process around 450,000 tons of plastic waste material annually, according to a company press release.
Transatlantic partnerships
Materials science company Dow and Swiss biotech startup Plastogaz announced a partnership to simplify the conversion of plastic waste to feedstock.
Plastogaz is currently constructing a facility in Lausanne, Vaud – close to Switzerland's French border – with plans to install its technology centre by the close of 2022.
That move follows Dow's 2021 commitment to building a market development unit for processing 10,000 tpa of plastic waste at its production site in Terneuzen, the Netherlands.
The US-based multinational will use Halder Topsoe technology for purifying pyrolysis oil feedstock derived from waste plastics. Circular polyethylene is one market earmarked for capture once the technology is commercialised at a scale to growing demand, according to a Haldor Topsoe press release.
Keeping rec

ycling local
US-based company Resynergi's system handles around 20 tons of plastic per day. The company calls this 'a sweet spot for medium-sized cities that have a handful of waste management centres'.
Although large plants can process 100+ tons per day, the cost and logistics of transportation of waste to those plants is a challenge. Resynergi uses microwave-based technology that originated at the University of Minnesota to convert biomass such as waste wood or crop residue to oil. The company also uses its own modular, microwave-based system to transform unrecycled waste plastic into biodiesel from a broad range of feedstocks.
...tackling logistical issues
Recycling infrastructure is key to the successful realisation of plastic circularity. US-headquartered TerraCycle has built up a network of centres for recycling plastics globally since 2001 to which consumers deliver their plastic waste for recycling. TerraCycle partners brands with plastic packaging not accepted in municipal-led waste schemes, thereby providing a route to circularity.
The company, however, is subject to a current US lawsuit in which it is accused of greenwashing and giving some of the world's biggest brands a cover to keep polluting. A recent BBC investigation found that UK snack brand Pladis had – via TerraCycle process – recycled just 1% of the wrappers across two biscuit brands in the last 10 years.
By comparing a 16.5 million wrappers recycled claim for two digestives biscuit products, the investigation team found the figure represented just a fraction of the 120 million packets sold annually for those products reported by Pladis.
With around 80,000 machines installed across the world, Norwegian firm Tomra offers a sensor-based sorting solution to the recycling value chain. The company claims its reverse vending machines collect 40 billion used beverage containers annually. That represents around 4 million tons of avoided CO2 emissions, Tomra calculates.
Looking up
In the move to a net-zero economy, these solutions may provide a way forward for an industry seeking to find its place in the new circular economy.