Forest Products
Pricing, Mill Intelligence, Analytics, and Strategic Consulting for the Forest Products Value Chain
The forest products industry is in a constant state of change.
Eliminate Uncertainty with Commodity Intelligence
The counterbalance to uncertainty caused by the unpredictable demand patterns, global supply chain disruptions, difficult geopolitical situations, and the Covid-19 pandemic is business intelligence.
Built from deep data and expertise, business intelligence from ResourceWise turns this complex market uncertainty into in-depth insight and strategy. We can help you leverage your strengths and opportunities and mitigate your supply chain, operational and environmental risks.
Commodity Pricing
Stumpage Prices – North America

Delivered Log and Wood Fiber Prices – North America

Lumber Prices

Recycled Fiber – North America OCC (expanding to other grades and regions)

Global Wood Fiber, Sawlog, Lumber, Market Pulp and Pellet Pricing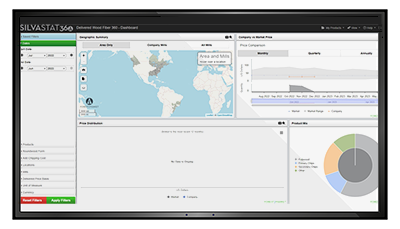 Forecasts
Stumpage Price Forecasts – US South
Delivered Log and Wood Fiber Forecasts
Market Behavior Predictions (including price, price turning points and key drivers)
Macroeconomic Indicators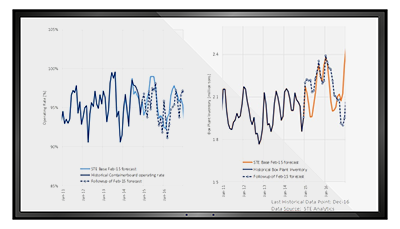 Benchmarks
Price Benchmarks (with Cost Components)– North America Logs and Wood Fiber

Price Benchmarks – Global Sawlog Price Index, European Sawlog Price Index (ESPI), Global Softwood Fiber Index (SFPI), and Global Hardwood Fiber Index (HFPI)

Pulp and Paper Benchmarks – Mill Cost, Environmental Flows (Carbon, Water, and Energy), End-product Destination, and Asset Quality and Viability Indexes
Mill-to-Mill Benchmarks for Sawmills and Pulp and Paper Mills
Recycled Fiber

Cost Curves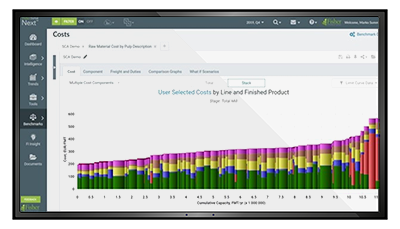 Pulp,

Paper

and Corrugator

CRM
Ownership and Contact Information (every pulp and paper company in the world producing 50+ tpd)

Asset Data (process equipment and control systems and mill configurations)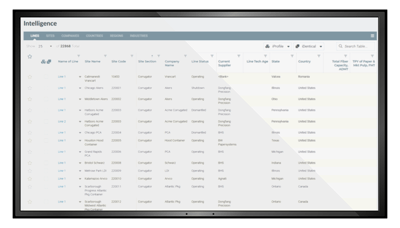 News and Insights
Pulp and Paper Industry News

Global Forest Supply Chain Commentary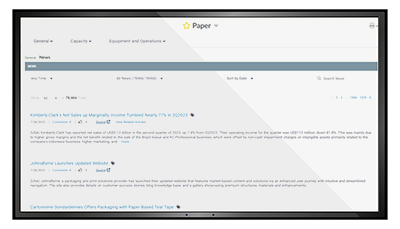 Trade Data and Flows
Import and Export Data and Visualizations --

Hardwood

C

hips,

S

oftwood

Chips, Market Pulp and Pellets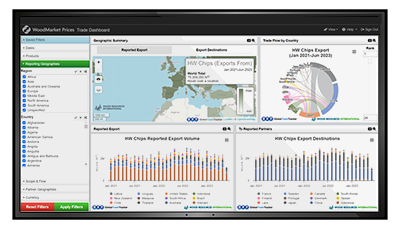 Forest Product Industry Commodity Intelligence Platforms
ResourceWise's powerful, intuitive business intelligence platforms leverage our deep historical databases covering prices and other market trends. Our expertise stems from the experience of our legacy companies in providing the most accurate market data available.
Our goal is to supply the data and advice you need to lead your organization directly to the most effective action.
FisherSolve is a robust platform for pulp and paper professionals, providing data and information on the operations of every pulp and paper mill in the world.
SilvaStat360 is a flexible, intuitive business intelligence platform for professionals in the forest products supply chain, providing pricing and mill-to-mill benchmarking.
Timberland owners, managers and investors

Lumber and other wood products manufacturers

Pulp, paper, and packaging producers and suppliers

Industrial wood pellet, biofuels, and biochemicals producers, buyers, and investors
Corrugated packaging producers and suppliers

Recycled paper generators, collectors, and buyers

Consumer packaged goods producers and retailers
We specialize in leveraged consulting, helping clients quickly understand their competitive positions and develop asset optimization strategies before making significant investments.
Our experts provide insights and solutions to address our client's challenges with speed and effectiveness.
ResourceWise excels at helping customers optimize their businesses for environmental and financial success.
Forest Products Industry Latest Insights