Cut through the noise with valuable commentary.
Our experts curate valuable commentary and cut through the clutter to deliver the intelligence, analysis, and data your business needs to succeed. We dissect the factors behind price fluxes centrally, our experts identify the trends that are explored in our products and blogs. News and Insights empower subscribers to:
Pinpoint insights that inform growth-driven business strategy.

Identify new opportunities and maximize earning potential with our commentary and real-time market updates.
Our global consulting teams canvass local and international market participants on regular cycles, delivering current and future price formulations.
Examin

ing

Dynamics Driv

ing

Commodity Markets
We write extensively about the factors driving trends and shaping evolving markets, whether regulatory and policy-led or logistics and freight-related. Our focus spans various commodity industries, including petrochemicals, biomaterials, pulp and paper, low-carbon intensity feedstocks and fuels, forestry, and wood markets. Our products, blog posts, and eBooks build on and contextualize the industry news and market updates.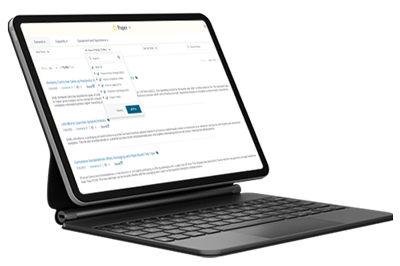 Chemicals
Petrochemicals

Plastics

Fibers and intermediates
Renewable carbon
Chlor-alkali and derivatives
Forest Products
Wood

Pulp and paper
Recycled fiber
Tissue
Sustainability
Biomaterials

Low-carbon fuels

Renewables

Sustainable feedstocks
Critical Information and Updates

in Our Platforms

OrbiChem360 provides frequent updates—often several daily—relevant to the chemical sector, including over 100 chemicals. Perhaps a new plant is announced—or is coming onstream—or other event significant to chemicals professionals.

Prima CarbonZero provides daily low-carbon market reports covering biofuels, feedstocks, and tickets. Weekly market reports focused on green diesel, ethanol, and vegetable oils. The Prima Carbon Mitigator report, which consolidates all visible decarbonization opportunities into a broad macro picture.

FisherSolve provides on of the most extensive paper industry news services that users can use to their advantage and turn into actionable intelligence. Industry News These alerts cover capital projects, mergers acquisitions, shutdowns and startups, financial issues, technology, market trends, and more. These pulp and paper industry insights are available on the platform and are delivered to subscribers' inboxes daily.

WoodMarket Prices provides global market updates and commentary for all major areas, including pulpwood, lumber, pulp, sawlogs, and pellets.
Your Partner in the Journey to a Net-zero Future
Our legacy brands have a combined history of 150 years of delivering accurate data and insights on global commodity markets. Whether it's investigating a petrochemicals sector working to decarbonize, surveying how the circular economy is shaping up, or examining how wood-based materials will replace fossil-fuel feedstocks, we have facts and figures.
As humanity strives to lower its environmental footprint, ResourceWise pledges to embed its shared expertise in every detail we communicate.
Whether we are sharing insights with one another inside our business, with our customers via our proprietary intelligence platforms or with our blog followers, our passion to build a world in which businesses impact society in positive ways will shine through.