Pulp and Paper Commodity Intelligence Platform
We provide detailed information on every pulp and paper mill in the world.
See the platform in action.
Designed by Pulp and Paper Professionals
FisherSolve is a powerful, flexible, and comprehensive business intelligence platform for professionals in the pulp and paper industry, including producers, suppliers, investors, and regulators.
The core of our pulp and paper services and solutions.
FisherSolve provides detailed information on every pulp and paper mill in the world. Access information on assets, production, operations, environmental flows, costs-of-production, carbon footprint, and much more.
Available in 10 different languages, to ensure no matter where you are located, you can take full advantage of the services this platform has to offer.
Pave the Way for Sustainable Best Practices
Achieve Environmental, Social, and Governance (ESG) goals with our specially designed modules.
Users can evaluate the environmental impacts of mills with data on environmental flows, carbon footprint, and sustainability indicators, leading to effective reductions in water usage, waste generation, emissions, and energy consumption.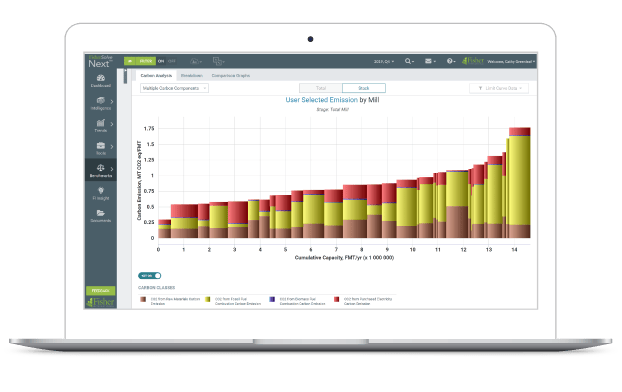 Make Strategic Decisions and Investment Plans
From evaluating existing mills, expansions, or new investments, we provide insights to make informed choices and maximize success in the industry.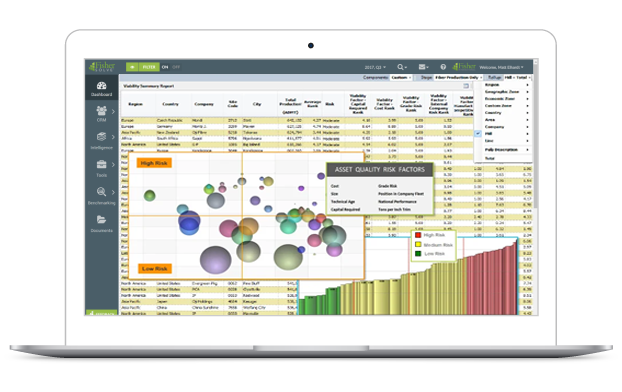 Gain a Competitive Advantage with Market Insights
Perform in-depth analysis and benchmarking of individual mills with our extensive database. Users can compare production volumes, grades, product mix, costs-of-production, and other key metrics.

Identify growth opportunities and understand market dynamics to make strategic decisions that position you ahead of the competition.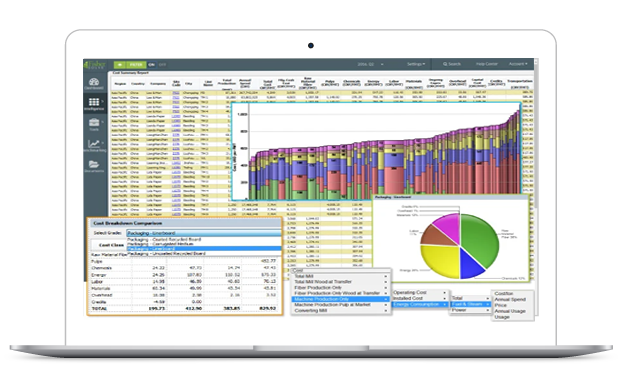 Maximize Returns with Expert Guidance and Knowledge Building
FisherSolve supercharges knowledge-building by intuitively aggregating all tutorials, business cases, FAQs, glossaries, and reference materials directly related to your current search.
Additionally, our industry-leading consultants provide insight, coaching, and training to support a data-informed culture throughout your organization.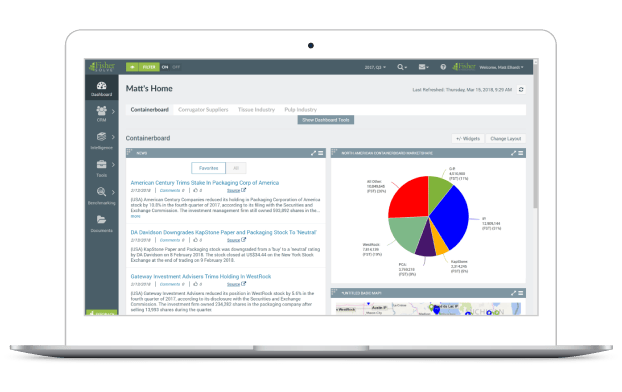 How We Power Your Business
FisherSolve can be scaled to meet your specific needs, making our platform a viable solution for any business working in or supporting the pulp and paper industry.
We have several solutions to choose from, whether you need to stay on top of your ESG goals with our environmental flow modules or lead your business to profitable and sustainable growth.

Access Global Mill Data and Analysis
Gain a competitive edge with access to detailed information on every pulp and paper mill in the world.

Analyze Current and Historical Pricing Data
Make informed pricing decisions with current and historical trend/time series data on all component prices.

Optimize Operations and Gain Efficiencies
Identify areas for improvement and streamline operations with the ability to analyze production trends, benchmark performance, and improve resource utilization.

Evaluate Sustainability Initiatives
Assess the environmental impact of pulp and paper mills to inform sustainability initiatives.

Make Informed Investment Decisions
Evaluate the long-term viability and financial health of mills with viability metrics and indicators.

Stay Ahead of the Market
Gain a comprehensive understanding of market dynamics and trends with the ability to compare production volumes, grades, product mix, cost-of-production, and other key metrics.