5 min read
Sustainable Trade Europe: Internal Carbon Price and Raw Materials
Tecnon OrbiChem : Sep 27, 2023 10:05:35 AM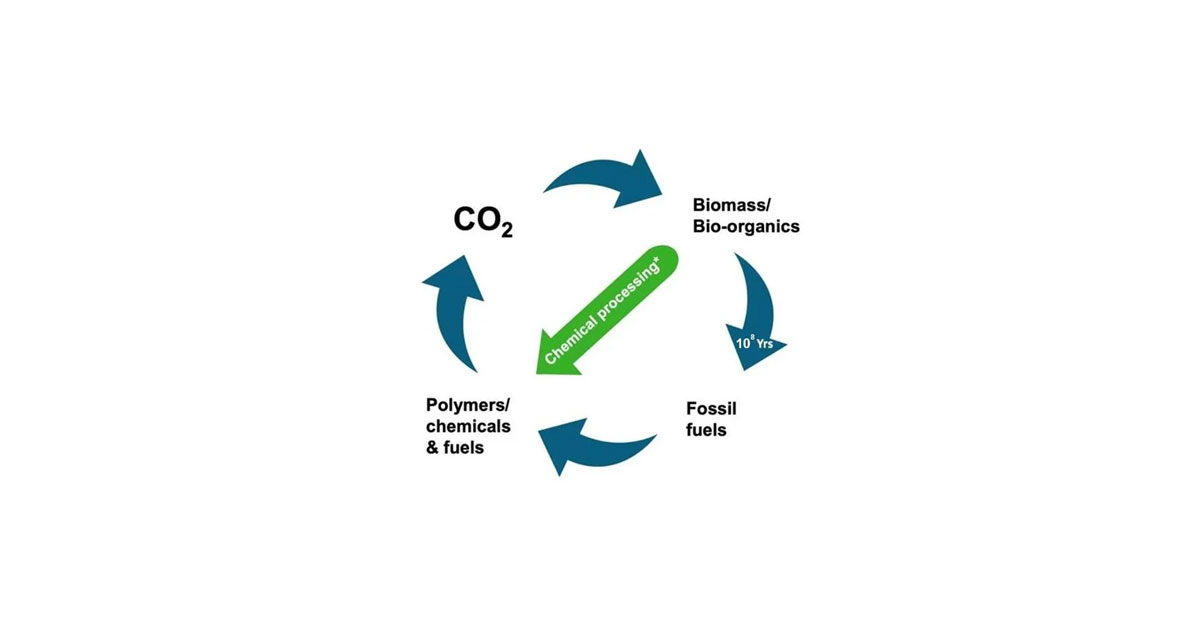 The European Union is imposing a raft of new reporting responsibilities which are set out in the Corporate Sustainability Reporting Directive (CSRD).
Thousands of businesses in Europe – and many more trading into the region – face number-crunching exercises to understand both internal operational carbon emissions, and those of their supply chains.
It is targeting major Europe-based companies – and international companies with a footprint in European Union trading parameters.
From next year, breakdowns for fossil fuel – and renewable fuels – consumption will be required. The directive's reporting requirements also cover biogenic inputs – substances produced or derived via living organisms.
The number of impacted companies is put at 50,000-plus – according to a recent IBM analysis. Other sources, however, say that is the number of companies affected within Europe only...
Ambitious Targets
On top of this, the European Parliament has updated its targets for energy sourcing. Voting early in September, the body raised the renewables share of the EU's final energy consumption to 42.5% by 2030.
How industry sectors – such as chemicals manufacturers, logistics and transport providers – power their processes, move cargo and/or heat and cool buildings and facilities will come under increasing scrutiny in order to meet this ambitious target.
With the transport sector now ordered to cut greenhouse gas emissions 14.5% by 2030, renewable feedstocks will be crucial says Fiona Ribbins (pictured below), Prima Markets' business development director.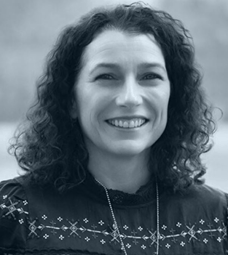 Pictured: Fionna Ribbins, Business Development Director, Prima Markets
The availability and price of advanced biofuels – which ResourceWise legacy company, Prima Markets, has monitored since its founding almost a decade ago – will be subject to volatility in the transition from fossil-based fuels.
So, what exactly is an advanced biofuel in the EU? The tables below show permissible feedstocks for advanced fuels as defined within the EU Renewable Energy Directive (RED II). These feedstocks are also used, whether in research & and development for future platform chemicals such as those in the tables' right-hand column below, as well as already commercial applications.
Annex IX Part A
EU Renewable Energy Directive (RED II) Feedstock
Realized & Potential Use
Algae (if cultivated on land in ponds or photobioreactors
Oleochemicals
Straw
Biopolymers (such as

Polylactic acid (

PLA) and bio-polyethylene)
Animal Manure and Sewage Sludge Fertilizer
Biochar-Based Fertilizers
Palm Oil Mill Effluent and Empty Palm Fruit Bunches
Biodiesel
Tall Oil Pitch

Detergent/Soap, Adhesives, Lubricants, Paints and Coatings

Crude glycerine
Epichlorohydrin (Epoxy Resin raw material)
Bagasse
Levulinic Acid and Renewable Diesel
Grape marcs and wine lees

Biobased Polymers PLA, PHB, and PBS

Nut shells

Cardanol (used in resins and coatings)

Husks
Carbon Black (an alternative to silica)
Cobs Cleaned of Kernels of Corn
Amylose/Bioplastics and Renewable Diesel

Other Non-food Cellulosic Material

Furandicarboxylic acid (FDCA)




Chloromethyl Furfural (CMF)




Hydrothermal Carbon (HTC)




Polyethylene Furanoate (PEF)




Sustainable Aviation Fuel (SAF)

Other Lignocellulosic Material, Except Saw & Veneer Logs

FDCA/CMF/HTC, PEF, and SAF
Woody Biomass
As defined in the table below, the updated directive continues to classify biomass from wood as renewable energy. Entirely in keeping with predictions and analysis from ResourceWise's legacy companies, Wood Resources International (WRI) and Forest2Market, demand for wood pellets will increase. Principal at WRI Hakan Ekstrom (pictured below) contextualized Europe's pellet sector needs in a focus report.
---
"...Europe may need to increase its available pellet capacity up to 10 million tons. That's a raw material need equivalent to 15-20 million m3 of wood..."
~ Hakan Ekstrom
Pictured: Hakan Ekstrom, Principal at Wood Resources International
---
"Given growth trends and the EU's continued ambitious renewable energy targets, it is likely the European pellet demand will grow from 28 million tons in 2019 to 35-40 million tons in 2025 and continue to grow strongly beyond 2025.
Around two-thirds come from pellet mills within Europe. Depending on how global trade flows develop, and Europe's ability to import pellets, production within the region might need to increase to by 7 to 10 million tons. That represents a raw material need equivalent to 15-20 million m3 of wood,' according to Ekstrom.
EU Renewable Energy Directive (RED II) Feedstock

Realized & Potential Use

Biomass fraction of wastes and residues from forestry and forest-based industries: bark, branches, precommercial thinnings, leaves, needles, treetops, sawdust, cutter shavings, black liquor, brown liquor, fiber sludge, lignin, and tall oil

Bio-aromatics – Benzene, Toluene & Xylenes (BTX) and in FDCA/CMF/HTC and PEF-based output.

Also, FDCA/CMF/HTC, PEF-based output, renewable diesel and sustainable aviation fuel (SAF).
(Cont.) Part A Feedstocks - Biomass & Biowaste
EU Renewable Energy Directive (RED II) Feedstock
Realized & Potential Use

Biomass fraction of mixed municipal waste, but not separated household waste subject to recycling targets under point (a) Article 11(2) Directive 2008/98/EC

Renewable diesel, jet fuel and SAF

Biomass fraction of industrial waste not fit for use in the food or feed chain, including material from retail and wholesale and the agro-food and fish and aquaculture industry, and excluding feedstocks listed in Part B of Annex IX (below)

Oleochemicals

Biowaste as defined in point (4) of Article 3 of

Directive 2008/98/EC

from private households subject to separate collection as defined in point (11)
Source: European Union/Tecnon OrbiChem
"But there will also be more ambitious quotas for renewable fuels of non-biological origin (RFNBO), including hydrogen." Ribbins added.
Annex IX Part A - advanced biofuel will go from a 1% share in 2025 to a 5.5% share in 2030, including at least 1% hydrogen-based RFNBO. The 2030 target is 2% higher than the body initially proposed.
Annex IX Part B
| | |
| --- | --- |
| EU Renewable Energy Directive (RED II) Feedstock | Realized & Potential Use |
| Used Cooking Oil (UCO) | Oleochemicals and biodiesel |
| b) Animal fats are classified as categories 1 and 2 in accordance with Regulation (EC) No1069/2009. | Oleochemicals and biodiesel |
Source: Transport & Environment
Soft Cap Oleochemical Impact
The passed document reiterates the 1.7% soft cap on Annex IX Part B feedstocks in road transport including used cooking oil (UCO) and animal fats. The soft cap is good news for biofuel producers, whose renewable feedstock blend ratios are afforded flexibility by the non-rigid target.
For producers of oleochemicals, however, the news may not be so good. Besides being fuel additives, vegetable/animal oil (and fat-derived) oleochemicals find use in applications as diverse as soaps and automotive tires.
Raised biofuel targets will squeeze UCO and animal fats supply chains. These vital sustainable oleochemical components are likely to be snapped up by biofuel producers keen to create markets that will meet these latest targets.
It is an issue Ribbins explored while presenting at an American Fuel and Petrochemical Manufacturers (AFPM) conference earlier this year.
---
"...Companies are subject to multi-angled pressure to be proactive in a net zero future. They need to be acting now..."
~ Fionna Ribbins
---
"The global fight for low carbon-intensity feedstocks is upon us," Ribbins told delegates at the International Petrochemicals Conference in March. With Europe's latest vote to ramp up its decarbonization blueprint, the competition for renewable raw materials will only intensify.
Increasingly, "companies are subject to multi-angled pressure to be proactive in a net zero future. They do not have the luxury of waiting for decarbonization to happen around them," says Ribbins. "They need to be acting now to come up with a strategy that will deliver net zero results."
Pinpoint an Internal Carbon Price...
By mapping the expected value of carbon going forward, companies can begin to plan how to implement a carbon mitigation timeline. "The best way to make the curve is to look at the forward curve of traded markets," explains Ribbins.
European EUA futures markets - explained in ECB Economic Bulletin, Issue 3/2022 - are an indicator of where the market currently considers the future value of carbon to sit.
"Using this market metric means that firms are taking a wider market view, rather than just creating an internal figure that could be way off what other market participants are thinking regarding carbon values," Ribbins says.
Ultimately, for industries that operate under the EU ETS, when the all-in cost of carbon capture for a specific process is less than the level at which the credits are trading, it will be a commercially justifiable decision to mitigate the carbon emissions instead.
...Prioritize Value Chain Emissions
"Companies will need to prioritize value chain emissions reduction rather than offsetting going forward. This means the physical reduction of emissions in a firm's operations and product lines. Only once that has been achieved should firms start using beyond value chain mitigation solutions like offsets," says Ribbins.
The second priority is for firms to look through their supply chain to highlight the different areas where emissions are generated. Before any emission reduction methods can be assessed, first it is crucial to have a good understanding of all the different sources of emissions in the supply chain.
Prima Markets produces a weekly Carbon Mitigator report that collates all visible opportunities to present a broad macro picture of solutions for a net zero future.
The Prima CarbonZero platform carries information about value chain emissions reduction, tracking the price and sustainability credentials of the main pathways used for value chain mitigation in road, marine and aviation applications.
It provides a cost-benefit analysis of new and future fuels. The platform also carries searchable databases on all the major international policy frameworks and revenue potential.
Learn more about how Prima CarbonZero can help you on the path to decarbonization.