ResourceWise
Business Intelligence Solutions
Customizable Business Intelligence Solutions
COMMODITY PRICING
ResourceWise commodity pricing products, available on a subscription basis on our online, interactive platforms, are used and trusted by suppliers, producers, end users, traders, and investors who rely on the data to help them navigate complex and changing markets.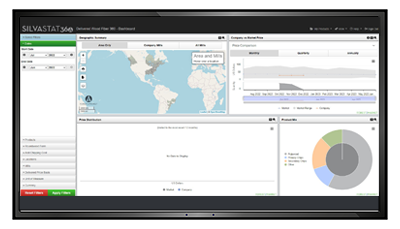 FORECASTS
ResourceWise-STE Forecasts are powered by good data, industry understanding, and System Dynamics mathematical models. Our models are unique because they simulate the key drivers of markets and how they interact, including supply, demand, price, inventories, order rates, shipments, imports, exports, and market leadership.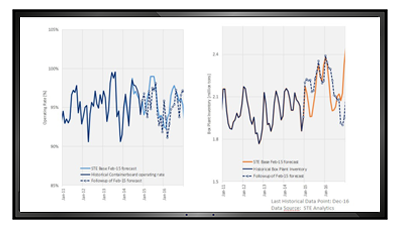 BENCHMARKS
We establish named benchmark assessments for specific commodity grades at specific trade hubs or in specific regions or countries.
Parameters of each named assessment, including specification, dates, location, volume, and currency, are determined by staff experienced in benchmarking and indexation in partnership with industry participants.
Our assessments are designed as much as possible to accurately reflect the organic nature of price formation across the relevant pool of trade participants in each named market.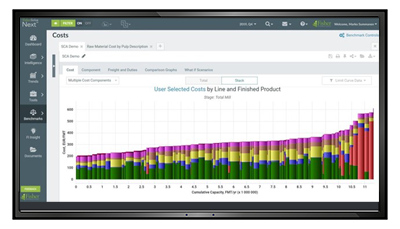 SUPPLIER CRM
Pulp and paper professionals deserve a CRM system that meets their unique needs and maximizes efficiency and sales potential.
Traditional CRM tools fail to provide industry-specific information and address the complexities of the pulp and paper industry's sales and marketing processes.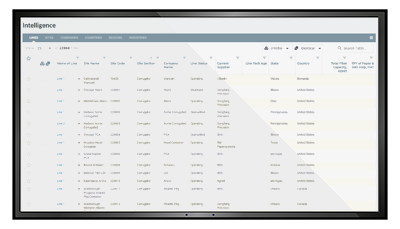 TIMBERLAND MANAGEMENT
We use proprietary data, many years of supply chain expertise, and in-depth knowledge of global wood-consuming industries in order to assist clients with a range of capital allocation decisions, including timberland acquisitions, sales, and financing.
We are an independent third-party source of assessments and advice, our advice is objective and free from conflicts of interest.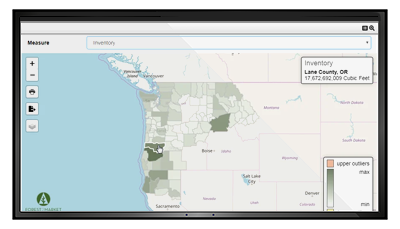 TRADE DATA and FLOWS
Enhancing your knowledge of global trade can significantly impact your business outcomes. Our robust trade data provides the intelligence and insights you need to gain a competitive edge in your strategic planning and decision-making.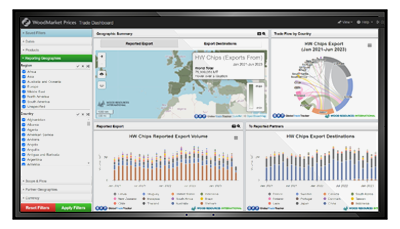 LEGISLATION, REGULATION, AND MANDATES
ResourceWise helps your business stay on top of We specialize in forest products, chemicals, biochemicals, and renewable fuels. With expertise in each of these areas, we are uniquely positioned to help companies navigate the legislative environment.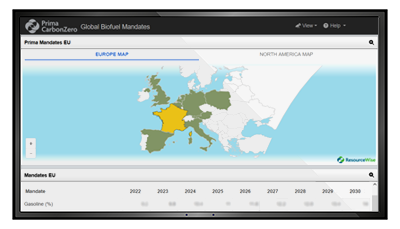 NEWS AND INSIGHTS
Our consulting teams are based worldwide, canvassing local and international market participants on regular cycles to deliver current and future price formulations.
By dissecting the factors behind price fluxes centrally, our business managers identify the trends that are explored in our products and blogs.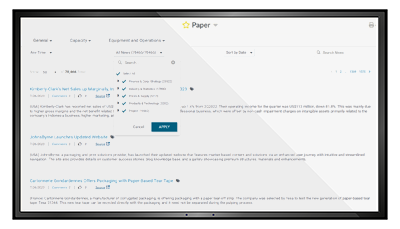 PLANTS AND PROJECTS
Our new 'Plants & Projects' tool includes graphics and datasets on capacities globally, specifying plants as in operation, under construction, planned, or shut down.
World listings of plant capacities by geography, producer, and technology. Includes petrochemicals, chlor-alkali, polymers, fibers, and biomaterials. The information can be printed and/or saved, in a range of formats, including PDF, JPEG, Excel, and CSV.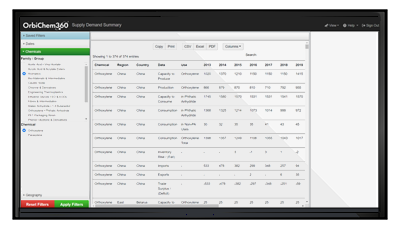 SUPPLY AND DEMAND
Subscribers get supply and demand forecasts through to 2030 for petrochemical feedstocks, intermediates, polymers and synthetic fibers. All plant capacities are listed worldwide.
Production and consumption data, with division into manufacturing routes end-uses respectively, are provided for all countries of relevance.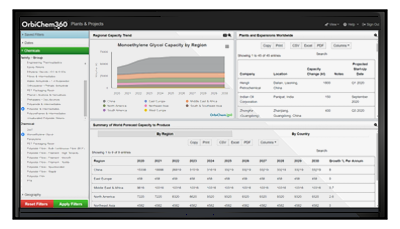 ResourceWise Business Intelligence Platforms