ON-DEMAND WEBINAR
Biofuels and Carbon Mitigation:
A look into 2024 with Prima CarbonZero
Are you ready to explore upcoming advancements in the realm of sustainable energy?
Our on-demand webinar delves into the latest trends and innovations driving the biofuel industry.
Matthew Stone, Prima Founder and Managing Director, shares his expertise to illuminate the intersection of new fuels and the evolving legislative landscape, shedding light on the regulatory changes shaping the biofuel arena.
Key Talking Points:
New fuels and the legislative landscape.
Changing dynamics of the global biofuel market 2023/2024.
The place for biofuels in the corporate mitigation strategy
Submit the form to get your free copy of our on-demand webinar, Biofuels and Carbon Mitigation: A Look Into 2024 with Prima CarbonZero.
Download Now
Yes, I want to view the on-demand webinar.
Are you ready to transform your approach to carbon mitigation?
Speaker
Matthew Stone
Managing Director, Prima Low Carbon Fuels - ResourceWise
Matthew Stone is the founder and Managing Director of Prima, an award-winning research and data firm specializing in the low carbon transportation fuel markets since 2015.
Prima joined ResourceWise in 2022. Mat has worked across energy and agricultural commodities in pricing, research and broking in the US, Europe and Asia since 1998. He has established several listed price benchmarks for emerging low carbon commodity streams as well as pioneering market research into new energy streams.
Prima's data and research reports are widely used across the energy industry for their insights into the renewable energy interface between policy, markets and fundamentals.
Presenter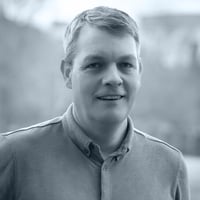 Matthew Stone, Managing Director, Prima Low Carbon Fuels