ON-DEMAND WEBINAR
Achieve your Carbon Reduction Goals
With Prima CarbonZero
Take Control of Your Carbon Mitigation Strategy with Reliable Data and Expert Insights.
Join us for an exclusive on-demand session where our experts delve into the latest updates and insights on the Prima CarbonZero platform.
Gain Invaluable Knowledge: Discover the current state of the low-carbon market and the direction it is heading in the short- to medium-term.
Understand Price Trends: Get insights into pricing trends and market developments. Stay ahead of the curve with our comprehensive analysis.
Explore Market Dynamics: Learn more about the rise of renewable diesel and its impact on the low-carbon market. Stay informed about the latest policy changes and mandates affecting the industry.
Prepare for the Future: Learn about the development and feasibility of synthetic clean fuels. Dive into policy dynamics, major production hubs, and promising areas for the future.
Tap into Global Opportunities: Get an international perspective on market dynamics. Gain insights into the ripple effects of shifting supply-demand balances across the globe.
Yes, I'd like to watch the webinar.
Submit the form to view our on-demand webinar.
Are you ready to transform your approach to carbon mitigation?
Gain a Competitive Edge
Don't miss this opportunity to gain a competitive edge in the evolving low-carbon market. Fill out the form to watch the on-demand recording of our Prima June Update on Carbon Mitigation Fundamentals now.
View the Prima CarbonZero on-demand webinar.
Presenter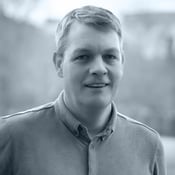 Matthew Stone, Managing Director, Prima